Same same or different? – 12th Event:
Energy Transition in China and Germany
09.09.2015
Most media at home and abroad see Germany's energy transition from fossil to renewable energy sources as a success story – the 26 % share of "green" energy in 2014 looks quite impressive indeed. Might it still be far less efficient than it could be? In China a very own energy transition is underway, solar and wind power are growing faster than anywhere else. However, this rapid progress brings new challenges. What are these challenges and how can they be managed? What are mutual lessons to be learned from Germany and China? The discussion (in German and Chinese) will be moderated by Tobias Kaiser.
Date:
Monday, 14th September 2015, 7:00 pm
Venue:
Max und Moritz
Oranienstr. 162
10969 Berlin
Subway: U8 Moritzplatz
Guests: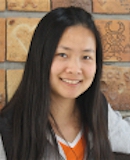 LIU Yiman (b. 1982) is investigative journalist at Southern Metropolis Daily. After receiving her M.A. in Journalism at Sichuan University, she worked for
Oriental Outlook Weekly
from 2008 until 2014. She wrote extensively about the inner conflict between the built environment and nature and the consequences of uncontrolled development. For her articles about environmental issues in China she received several journalism prizes, including the 'Best Investigation' prize at the China Environmental Press Awards 2015.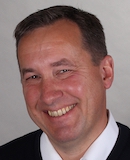 Daniel WETZEL, 49, is in charge of energy economy and energy policy topics at "Welt Group". His articles are published in the national newspapers
Die Welt
,
Welt am Sonntag
and the website
www.welt.de
. Until 1999 he was economics editor at the Berlin-based newspaper
Tagesspiegel
. He received a Robert Mayer Prize and a Theodor Wessels Prize. He studied at Cologne University, London School of Economics and University of Kent and graduated from the Cologne Journalism School.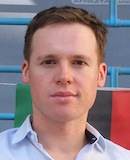 Tobias KAISER (b.1976) is economics reporter and commentator at
Die Welt
where he covers German and world economy, health economics and the ongoing Euro crisis. Previously, he worked as national political correspondent for "Gruner + Jahr Wirtschaftsmedien" and the European Commission. In 2014 he spent three months in China as participant of the "Media Ambassadors" programme.