Fall of the Berlin Wall – 25 Years after
31.10.2014
Together with the German Embassy in Beijing the German-Chinese Media Network presents a movie and discussion event about the fall of the Berlin Wall. It will take place on 9th November, exactly 25 years after the wall collapsed and the "Iron Curtain" between the two Germanys disappeared.
Guests: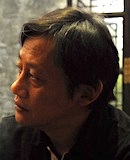 WANG Xiaolong, senior editor and producer at Shanghai Radio and TV station. He travelled to Germany in 1997 to conduct a series of interviews with Germans about their personal experience with the reunion. He's a member of various documentary film festival juries and a well-known writer of modern Chinese poetry.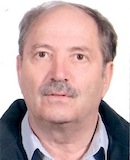 Johnny ERLING, China correspondent for the German daily
Die Welt
. At the time of the fall of the Berlin Wall 1989 he had been in China. From 1990, the year of the German reunion, until 1992 he worked as Germany correspondent. Later he returned to China again.
The event will be moderated by WANG Ge. She did her PhD about German Philosophy at Beijing Foreign Studies University and Freie Universität Berlin. She's now a researcher for German Philosophy at the Chinese Academy of Social Sciences (CASS).
The discussion will be part of a larger event, including the screening of the documentary "Zug in die Freiheit" ("Train into Freedom") about 5000 East German refugees who managed to escape to West Germany shortly before the wall collapsed. The movie will be shown in German with Chinese subtitles.
Time:
Sunday, 9th November, 1:30 pm
Venue:
German Embassy, 17 Dongzhimenwai Dajie, Beijing