Same same or different? – 10th Event:
Challenges for Environmental Journalism in China and Germany
19.06.2014
World record CO2 emissions, smog, desertification, heavily polluted rivers: China's economical rise seems to come at the price of an ecological decline. On the other hand, it's a global leader in the areas of solar power, high-speed trains, electric cars and scooters. Germany enjoys the reputation of being one of the leading green powers – despite its higher per capita CO2 emissions, despite the record sales figures of its big, fast, fuel-inefficient cars.
How truthful are the eco images of both countries? How do media contribute to create them? Do media have the power to improve the environmental situation? The discussion (in English) will be moderated by Katharina Finke.
Date:
Sunday, 22nd June 2014, 8:30 pm
Venue:
Antillo – Ristorante Berlino
Marheinekeplatz 3-4
10961 Berlin
Subway: U7 Gneisenaustraße
Guests:
LIU Jianqiang is Beijing editor of
chinadialogue
, a website focusing on China and environmental issues. He was a senior investigative reporter for the Guangzhou-based newspaper 南⽅方周末 (
Southern Weekly
). One of Liu's most influential articles was his 2004 exposé on the controversial Tiger Leaping Gorge Dams in southern Yunnan Province. After reading Liu's story, Prime Minister Wen Jiabao ordered the project suspended pending a central government investigation. His 2005 article on the Summer Palace Lake reconstruction resulted in the country's first state-level public environmental hearing. Liu's book "The Last Rafting on Jinsha River" (2012) won the "China's Best Outdoor Book" award.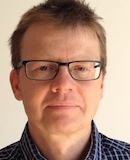 Bernhard PÖTTER, born 1965, is editor at the "economy and ecology" department of the Berlin-based daily newspaper
taz – die tageszeitung
and freelance author for publications such as
Wochenzeitung
(Zurich),
OnEarth Magazine
(New York) and the German TV station
WDR
. He is specialised in environmental topics, international ecology issues and the German energy transition. His books include "Ausweg Öko-Diktatur?" ("Solution Eco-Dictatorship?") and "Stromwechsel" ("Change of Energy"). In 2013 he did a three-week research trip on environmental topics in China.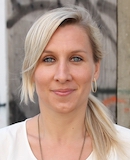 Katharina FINKE, born 1985, is a German investigative journalist who is covering stories around the world. Her work concentrates on culture, travel, sustainability and society with a focus on social and gender issues. She works for print, online and TV media.