China's Rise and its Role in the 20s
23.08.2021

While the whole world is still staring at Covid-19 numbers and rules, China has continued to extend its global influence politically, militarily, and economically. Even faster than expected China will surpass the US to become the world's largest economy – one with authoritarian and communist characteristics. How has the global balance of power shifted in the past two years? What does this mean for China's neighbouring countries? What are the new roles of China, the US, and the European liberal democracies on the world stage?
On the occasion of the 10th anniversary of the German-Chinese Media Network, we would like to invite you to join a discussion about these topics – and also to find out how different political and cultural backgrounds contribute to highly polarised views about China's growing global influence.
The discussion event will be co-hosted in Berlin, Beijing and Shanghai, with additional discussants joining via video conference.
Date:

Saturday, 28th August 2021
11:00 am German time
5:00 pm Chinese time
Venues:

C-Space, Langhansstr. 86, 13086 Berlin, Germany
Goethe-Institut Peking, Originality Square, 798 Art District, No. 2 Jiuxianqiao Road, Chaoyang District, Beijing, China
No. 600 North Shanxi Road, Building 2, Room 209-223, Shanghai, China
Guests: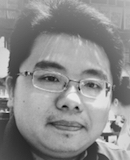 Heqian XU, director of the international desk and member of the editorial board of Caixin Media. Previously, he was Caixin's deputy director of the public policy desk and Caixin's first correspondent to Taiwan. In 2016, he took part in the "Media Ambassadors China - Germany" programme.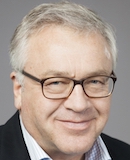 Matthias NASS, international correspondent at
Die Zeit
. From 1998 until 2010 he was the weekly newspaper's deputy editor-in-chief. Recently, his new book "Dragon Dance. China's Rise as World Power and What It Means for Us", was published.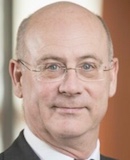 Frank PIEKE, professor of Modern China Studies at Leiden University in the Netherlands. He has been director of various China centers in Europe, including the Mercator Institute for Chinese Studies (Merics) in Germany and the Oxford China Centre in the UK. His current research project is "The rise of China and the consequences of super-power".
The discussion will be moderated by Haifen NAN, deputy chair of the German-Chinese Media Network.


This event is made possible thanks to the kind support of
International Alumni Center (iac Berlin)
,
Goethe-Institut Peking
and
C-Space
.