回顾:
Energy Transition in China and Germany
02.10.2015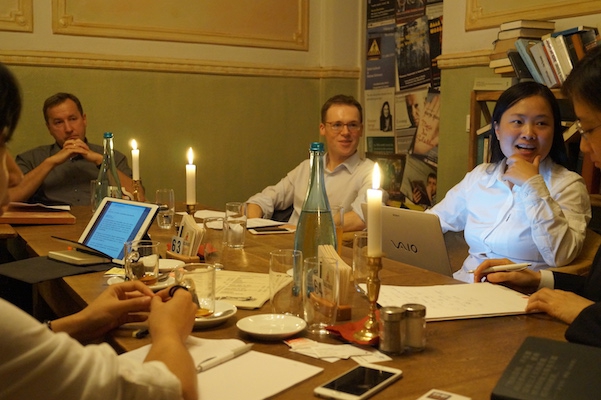 Guests:
LIU Yiman, investigative journalist at
Southern Metropolis Daily
and winner of the 'Best Investigation' prize at the China Environmental Press Awards 2015.
Daniel WETZEL, energy economy and energy policy editor at
Die Welt
,
Welt am Sonntag
and
welt.de
.
Moderator:
Tobias KAISER, economics reporter and commentator at
Die Welt
and 2014 participant of the "Media Ambassadors China – Germany" programme.
Date:


14 September 2015, Berlin
"Germany started an energy revolution to cut down green gas emissions", Liu Yiman said in her introductory statement. "China is trying the same – but for another reason: to reduce the smog which is one of the biggest problems in the country." However, while it is true that China's smog has become a symbol for the high price which the country has to pay for its economic boost: Is it really true that Germany managed to efficiently cut down its green gas emissions? Far from that, according to Daniel Wetzel.
"It might look like a success that the share of renewables has risen from 0% to 25% in just about 20 years", Wetzel said. "But the overall emissions level stayed the same, because the relatively clean gas-fired power plants couldn't compete with the subsidised renewables while the dirtier, cheaper coal-fired power plants could." According to him, it would have been much more efficient to rely on a full-fledged emissions trading scheme instead of subsidies. Because the market system of emissions trading – polluters have to buy a certificate e.g. for every ton CO2 they emit – would guarantee that emissions are being reduced in the most efficient way. With a working emissions trading system, Wetzel is convinced, Germany's energy transition could have been more successful, "plus much cheaper than the 150 billion Euros which have been assigned to for subsidies so far".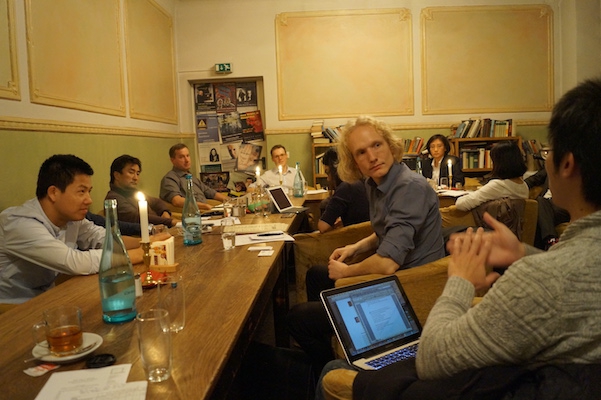 Would China be prepared to pay such a high price for its own energy transition? When being asked this question by moderator Tobias Kaiser, Liu Yiman told about an experience she had in Beijing recently. For the big military parade which was held on 3 September for the 70th anniversary of the end of WWII factories were shut down and millions of cars had to stay off the roads. But hardly anybody complained. "My impression is that if people knew they could get clean air they would be ready to pay a considerable price for it."
Liu added that, all things considered, it would be doubtful if a switch to green energy would be expensive at all: "The renewables would make energy cheaper, because you also have to take into account the environmental costs of each energy source." Daniel Wetzel agreed: "In the long run the renewables will be the cheapest source of energy. That goes for Germany, too. However, in the short run there's a fear that Germany might lose whole branches of its industry to other countries because of the high tax burden of the energy transition."
Text & Photos: Markus Wanzeck