回顾:
A (Bad) Dream: Being Correspondent in China
10.11.2015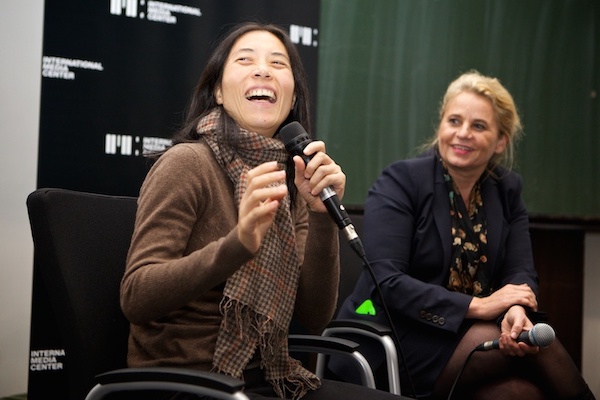 Guests:
Bernhard BARTSCH, Senior Expert Germany and Asia at Bertelsmann Stiftung, former China correspondent (
brand eins
,
NZZ
, etc.).
CAO Haili, managing editor of the Chinese
New York Times
website until the end of 2014.
Angela KÖCKRITZ, China correspondent for
Die Zeit
until November 2014.
Moderator:
Susanne KOELBL, foreign correspondent with
Der Spiegel
since 1991.
On 23 October 2015 the German-Chinese Media Network hosted the roundtable "A (Bad) Dream: Being Correspondent in China". The event was attended by around 70 people at the Hochschule für Angewandte Wissenschaften in Hamburg.
Bernhard Bartsch, Cao Haili and Angela Köckritz talked about the ups and downs of working for foreign media networks in China. First lesson: "Journalism in China works a little different the way it works here in Europe. One major challenge: You are covering a whole continent", stated Bernhard Bartsch who worked as China correspondent for
brand eins
,
Frankfurter Rundschau
and other print media for more than a decade. Furthermore, the main enemy of investigative journalism often is not the Chinese government, but the editors back home. "You are working on an investigative piece, but they want a panda story."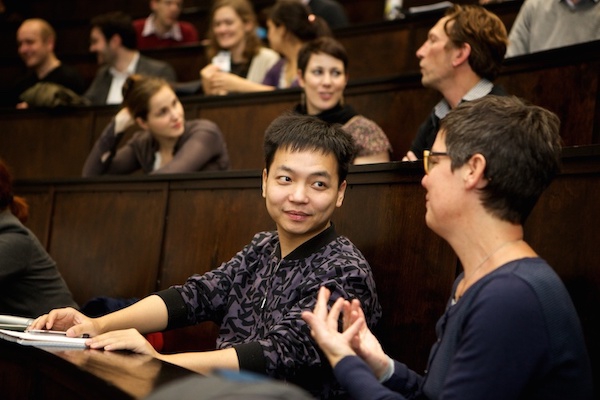 However, third lesson: Once you're doing an investigative report trouble is lingering just around the corner. On 26 October 2012, the Chinese language website of the
New York Times
had been in operation for just about four months, it published an investigative report about the astonishing fortunes the family of the then Prime Minister Wen Jiabao had amassed. "The website was blocked three hours after the story came out", Cao Haili recalled. "We knew there was something going on, but we didn't know the details. We anticipated that this story will bring some blocking to the site. However, we didn't know how long it will last." The article was a scoop, headlines were popping up globally. Back then, Cao Haili, who served as managing editor of the new Chinese language
NYT
website, didn't expect the blocking to last until today, three years later. It turned out to be a financial disaster for the
NYT
Chinese website. According to Cao Haili they lost almost all advertisement revenues, while readership dropped by more than half.
Issues like this one support a statement by Bernhard Bartsch. He ventures that most foreign observers, including media companies, misconceive the rationale behind China politics: "It is a very defensive system which is different from how we often look at China. We think the government could be very self-confident, but to the contrary, it seems pretty often very uncertain about its status."
Cao Haili agreed on this, giving another example of nervous reaction: Last year a couple of lawyers were arrested just because they spoke out on something that the government promised to do anyhow, to disclose the income of officials. "It's an irony. I guess the mentality behind that is that the government doesn't want to be checked out neither by the media nor by the public. The party wants to have her own agenda." This insecurity is a major reason why the red lines are shifting constantly, Bernhard Bartsch is convinced. "A lot of activists and journalists do things which, by law, they might pursue", he said. "But all of a sudden you're dismissed because someone feels threatened."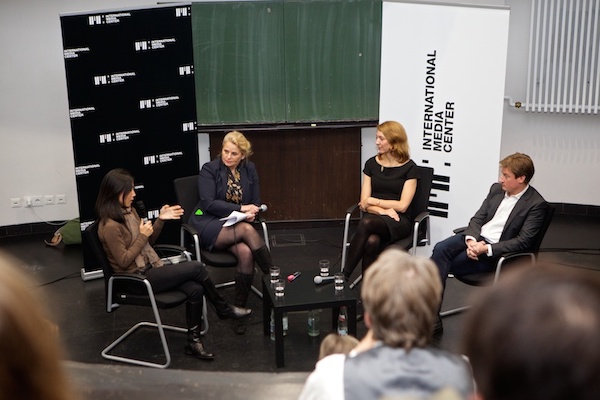 Incalculability is something you have to calculate with when being a journalist in China. Angela Köckritz could tell her very own story about this. In autumn 2014 she left China in a hurry after her assistant Zhang Miao got arrested and disappeared in a 'black prison'. Köckritz and her assistant had reported about the Occupy Central movement in Hong Kong, and Zhang Miao openly sympathised with the democratic movement using her social media account. When her assistant was detained Angela Köckritz tried to find a lawyer for her "which was not easy because most of the lawyers were already in prison".
The black prison where Zhang Miao had been kept was described as a "place out of Chinese law" by Köckritz. "She was hindered to sleep for four to five days. That is actually classified as a form of torture." Despite this frightening experience, Köckritz wouldn't support the general impression that China is a nightmare for foreign correspondents – quite the contrary: "Most of the time I had an easy job, even in villages. Sometimes local officials were really nice, even if we never registered – which we should have done."
"I personally believe China actually is a great place for journalists", Cao Haili added, with a mixture of professional enthusiasm and sarcasm. Of course, places favoured by journalists are not necessarily the same people prefer for living. Mixed feelings were also represented in her concluding remarks. Sometimes she is very pessimistic about journalism in China, she said, but sometimes she is full of optimism. "As far as we don't lose hope there's hope."
This event was supported by
Robert Bosch Foundation
,
International Media Center (IMC) Hamburg
,
International Journalists Programme (IJP)
and
Zeitenspiegel
.
Text: Markus WanzeckPhotos: Paula Markert