Cobus van Staden: The Development of China's Media Presence in Africa
12.12.2013
China's media engagement in Africa is not new. Already during the cold war, radio transmitters and content from Radio Peking was part of China's gestures of solidarity with newly established African states. Solidarity in anti-colonial struggle is one way to look at this media expansion. Another was as Chinese propaganda. Either way, it reflected China's ambition to lead the non-aligned countries, especially after the Bandung Conference of 1955. China's engagement with Africa lessened during the Cultural Revolution and the subsequent market reforms, when it focused on the United States and Europe.
When China's attention returned to Africa in the 1990s, its focus had shifted towards business. As part of the government's Going Out strategy, Chinese companies were encouraged to explore foreign markets, while also competing with each other, not only for markets, but also for raw materials. Together with all the mining and infrastructure companies, Chinese media returned to Africa. Initially, some of this media (especially TV) was aimed at Chinese expatriates in Africa. However, China's renewed commercial engagement with Africa also opened it up to criticism from the Western media. One response was to try and take control of the narrative of China-Africa engagement. Indeed, when
CCTV Africa
was launched in 2012, the need for China to tell its own story was stated as a foundation of its existence. However, as I will show below, this framing has changed considerably.
The launch of
CCTV
in Africa allows us to identify a few themes of Chinese media engagement in Africa. In the first place, this expansion has taken place in commercial partnership with African companies. In particular, the circulation of Chinese state-owned media has been enabled by the South African
DSTV
satellite television network, which has allowed
CCTV
to reach audiences across the African continent. In addition,
CCTV
's expansion has also been enabled by directly engaging with the existing African media world. For example, when
CCTV
launched its Nairobi production facility, it hired prominent Kenyan news presenters and journalists, which in effect served as an external confirmation of their prominence.
In the third place, the early launch of its African operation was a part of
CCTV
's global expansion strategy, which also included an enhanced presence in the United States. At the same time, the visual language of
CCTV
, including its use of animation, its choice of news presenters and sets, positions it within the standardized visual language of 24-hour news. This reflects the reality that the traditional Western news channels like
BBC
and
CNN
have been joined by many competitors on the African remote control, including
Russia Today
,
Al Jazeera
and South Africa's
eNews Channel Africa
. This widening of news options for African audiences is again the result of the spread of satellite TV companies like South Africa's
DSTV
and China's
StarTimes
, which has expanded widely in East Africa. Chinese companies, both private and state-owned, have expanded not only as providers of content, but also as corporate investors. For example,
StarTimes
has recently invested in the bankrupt
TopTV
network in South Africa.
However, the provision of content remains Chinese media companies' most prominent presence in the African mediascape. Recent studies have shown that there has been a shift in
CCTV
's coverage of Africa. Whereas African news (for example the Nairobi mall attack) is covered in a similar way as most other news services,
CCTV
has also developed a strategy of positive reporting. This is particularly visible in its weekly program 'Faces of Africa' which provides inspirational portraits of Africans. For example, recent programs profiled a Kenyan taekwondo coach who managed to get his students all the way to the Olympics, a famous Congolese singer, and brave African journalists covering conflicts in Somalia. As the latter example shows, this reporting doesn't pretend that there are no problems in Africa. Rather, it positions Africans at the center of the story, not only as the victims or perpetrators of conflict, but also as those trying to solve it. The researcher Iginio Gagliardonei has referred to this narration as a form of framing. In essence, he argued that
CCTV
is trying to reframe the negative perceptions of China in Africa by removing China completely from the frame. This is a marked shift from the earlier attempt to put a positive spin on Chinese engagement in Africa. This kind of reporting is also made possible by the fact that
CCTV
has a large staff of both Chinese and African journalists.
Whether
CCTV
really reaches its intended African audience remains a mystery. My own research has shown that very few young Africans with access to satellite TV actually watch the
CCTV
channels available to them. That said,
CCTV Africa
was only fully launched in 2012, so it might still need to find its feet – but in the process it is up against a formidable list of Western, non-Western and African competitors. Whether positive reporting will succeed in winning new audiences remains to be seen.
12th December 2013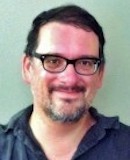 Cobus VAN STADEN researches about the expansion of Chinese media interests in Africa at the University of the Witwatersrand, Johannesburg/South Africa. Previously he was postdoctoral research fellow with the Centre for Chinese Studies at Stellenbosch University. He graduated with a PhD in Media Studies from Nagoya University, Japan. He worked as an investigative journalist for the South African Broadcasting Corporation and is one of the editors of the blog
chinaafricaproject.com
.